Best Aquarium Filter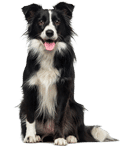 Odyssey Pets is proud to carry Tom Aquarium in Dallas, Texas. To maintain a fish tank, you should use some necessary tools. And one of these devices is an aquarium filter. Thanks to the aquarium filter, you do not have to change the water and clean the aquarium all the time.
It also helps you keep clean the fish tank. You can take advantage of using the aquarium filter, but how can you find the best one? The fact is that this is a piece of cake to look for.
Products
Fluval C4 Power Filter
Aqueon Quietflow Filter 55/75 400 GPH
Penn Plax Cascade 1,000 Aquarium Water Filter
Fluval 206 External Canister Filter