sera has been manufacturing innovative high quality products for aquariums, ponds and terrariums for over 45 years, and is one of the most important manufacturers in these ranges worldwide.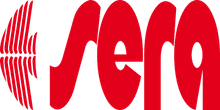 Odyssey Pets is proud to carry Sera in Dallas, Texas. The success story of sera began more than four decades ago: Josef Ravnak - who already had gained excellent reputation with the selling live food for aquariums -, founded his own company in 1970. He first worked as a one man enterprise and developed the company into a leading supplier within the aquarium, pond and terrarium industry step by step.
Products
Feed freshwater fish
Maintain freshwater aquariums
Technical products for freshwater aquariums
Come visit our pet supply store in Dallas, TX specializing in quality food, treats, and supplies for cats, dogs, fish, and small pets.