For over three decades, Seachem has been a company rooted in sound science.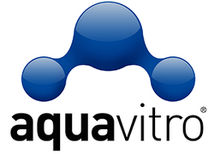 Odyssey Pets is proud to carry Aquavitro in Dallas, Texas. With our premium line, aquavitro®, our goal is to have a line that is an outlet for rapid response to the advent of new technologies and information as they arise, something we couldn't do with the very well established Seachem line. We've distilled the essential components of reef keeping and plant keeping into a no compromises, rigorously optimized product line, and added conditioners and filtration that outperform the already high standards we've set with the Seachem line. We're committed to maintaining that optimization.
Come visit our pet supply store in Dallas, TX specializing in quality food, treats, and supplies for cats, dogs, fish, and small pets.